Tracy Farrell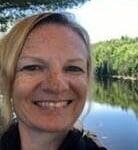 Chief Executive Officer and Secretary
Tracy has 20 years of experience developing, leading and overseeing global conservation and sustainable development initiatives and programmes.
She has a PhD from Virginia Tech in Forestry with additional technical and policy experience in freshwater and ecosystem services, protected areas, biodiversity conservation, and conservation finance.
For the last 16 years, she has been working for Conservation International, where she designed and oversaw CI's first global freshwater and ecosystem services programme, led the Greater Mekong programme from CI's regional office based in Cambodia, and designed and implemented CI's Asia-Pacific conservation and fundraising strategy.
Most recently, she created and has been leading a team tasked with enhancing project design and delivery excellence across a portfolio of the highest dollar and most complex public and private sector projects valued at over USD 500 million.
Ang Sherpa
Chief Financial Officer
Ang joined IUCN-US in April 1998. Prior to coming to Washington DC, Ang was the Senior Finance Officer of the IUCN Nepal office from 1992 to 1998.
Prior to IUCN Nepal, Ang worked for projects under the Government of Nepal jointly funded by the Government of Nepal and donors. He is also the Senior Finance Manager of the IUCN Washington DC Office Finance Unit. Mr. Sherpa is a graduate of Tribuvan University in Nepal and received his B.S. in Accounting from Strayer University in Washington DC. He is a Certified Public Accountant from the Commonwealth State of Virginia, and is a member of the American Institute of Certified Public Accountants (AICPA).